IN-STORE EVENTS at HOUSMANS
We regularly have a variety of events in the shop, and are always welcome for suggestions from authors, artists and campaigners who want to use the shop for evening events. Past events include talks, book signings, film screenings, art exhibitions and musical performances.
Click here for an archive; which includes a number of selected filmed highlights, of our previous events. Also, you can view video from some special events here.
'Kettling the Unions?' with Alan Tuckman
Wednesday 3rd October, 7pm
Entry £3 redeemable against purchase


Trade Union Act was a transparent attempt to contain and constrain trade unions. It has introduced draconian restrictions on the right to strike and new restrictions covering balloting and picketing. Alan Tuckman discusses the act and considers how it can be repealed.

"This very welcome book is intended to provide an analysis of the roots of the Trade Union Act 2016. Those roots lie in Thatcher's legislation of the 1980s and further back to the undermining of collective bargaining in UK industrial relations that developed in the 1970s, in the context of neoliberalism's rise to dominance.
As well as aiming to be a guide to the 2016 Trade Union Act and its effect on the trade union movement, this book sets it in the context of decades of attacks on the rights of workers to organise by Conservative governments."
Mark Serwotka - PCS General Secretary
David Rovics and Jack Harris Unplugged at Housmans
Friday 5th October, 7pm
Tickets £8 Waged / £6 Unwaged / £10 Solidarity Price
Tickets @ tiny.cc/davidrovicshousmans
Advance booking recommended

David Rovics is coming back to England. Do not miss this uniquely intimate unplugged show with one of the finest radical songwriters around. A true, international favourite.
Supporting him will be the fantastically talented, award-winning folk guitarist and songwriter Jack Harris. Do check him out here https://www.youtube.com/watch?v=aope-tYFu60
Tickets are limited and advanced booking is recommended. Tickets are available here and are £8 waged £6 unwaged and £10 solidarity price - in recognition of an artist who's always given away so much of his music for free. Get them at www.skiddle.com/e/13313633.
"If the great Phil Ochs were to rise from the dead today, he would probably be hailed as the new David Rovics." - Andy Kershaw, BBC
'Fault Lines' poetry with Laura Taylor and Janine Booth
Saturday 6th October, 7pm – entry by donation


An evening of powerhouse, passionate, angry and hopeful class-struggle poetry.
Laura Taylor reads from her second collection 'Fault Lines'.
"'Fault Lines' is a poetic battle cry written by a woman who has learnt to suit herself. Laura Taylor's poems fuse her fury, kindness and eye for the collective good. I'd like my teenage daughter to read these poems because, as women, we shouldn't have to wait for middle age to claim the right to be ourselves." Alice Nutter, ex-Chumbawamba, screenwriter and playwright.
She is joined by Janine Booth, reading from her collections 'Mostly Hating Tories' and 'The 3 Rs: Ranting, Rhyming, Revolting'.
"At a time when it's not fashionable for poets to express their political opinions in their work, Janine Booth's feisty pamphlet bucks the trend, staunchly telling it like it is. It's a spirited collection of energetic short poems that will make you laugh, cheer or clap, sometimes all at the same time."
Agnes Meadows, poet and writer

'Singing for Our Lives: Stories from the Street Choirs' with the Campaign Choirs Writing Collective
Wednesday 10th October, 7pm
Entry £3 redeemable against purchase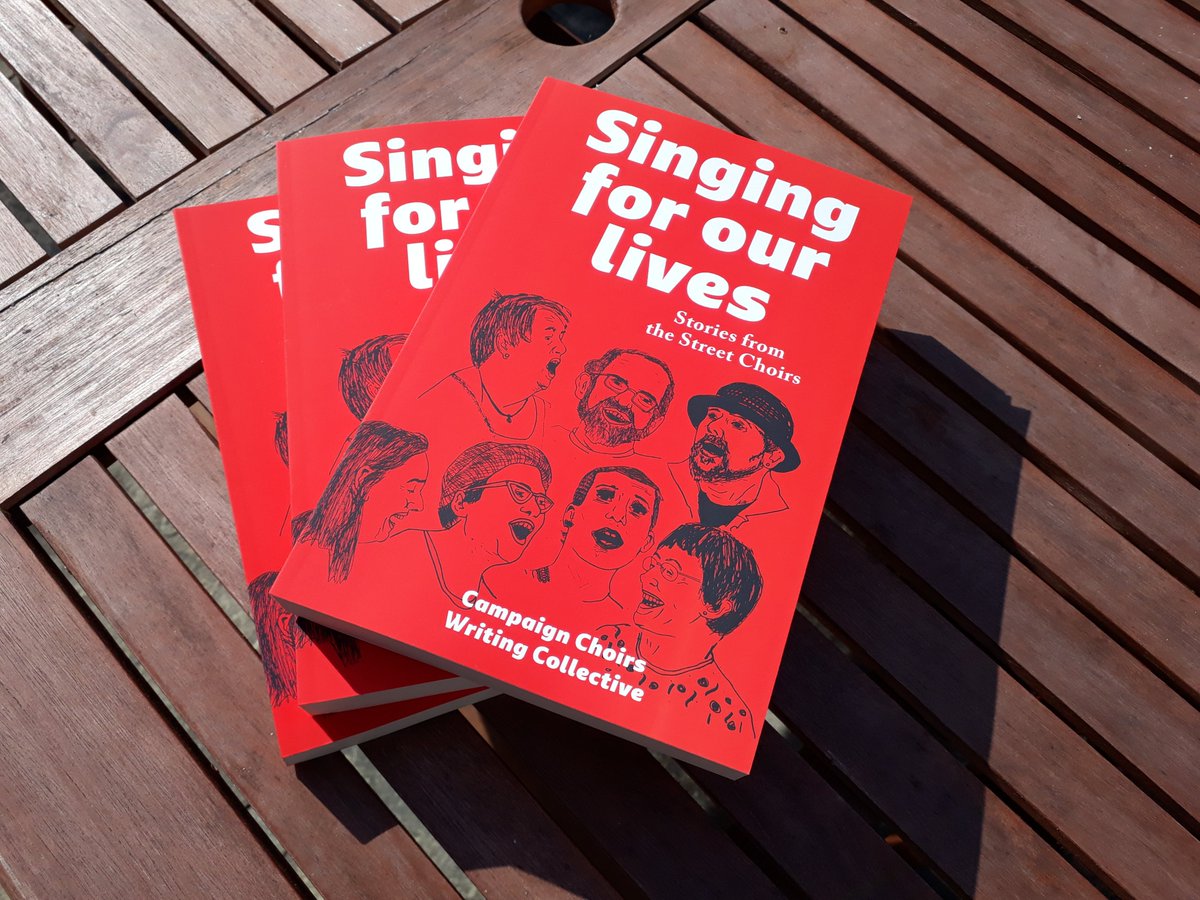 Join members of the Campaign Choirs Writing Collective as they discuss their new book, Singing for Our Lives: Stories from the Street Choirs published by HammerOn Press, which draws on over 40 oral histories with members of the UK's many street choirs.
The discussion will reflect on street choirs' origins in and connections with other social movements, notably Greenham Common, the Miners' Strike, anti-apartheid and Palestinian struggles and will explore how making music can contribute to non-violent and just social transitions.
Singing for Our Lives 'speaks to us as political activists, bringing to our attention the street choir movement as a valuable space we may have overlooked, in which rousing and effective political work can be done, lifting spirits, energizing and unifying people of a locality and community' (Cynthia Cockburn), and has been warmly endorsed by Peggy Seeger, Boff Whalley and Frankie Armstrong.
Alongside readings from the book there will be opportunities for singing, facilitated by members of London-based choirs Raised Voices and Strawberry Thieves.
https://www.hammeronpress.net/shop/oral-history/singing-for-our-lives/
The Colour of Madness: exploring BAME mental health in the UK
Friday 12th October, 7pm
Tickets in advance from Billetto



A powerful anthology from BAME voices who have had experiences with mental health issues.
Did you know that Black, Asian and Minority Ethnic (BAME) people with mental health issues are more likely:
to be sectioned,
to be medicated,
to be ostracised,
to be forgotten.
There is a huge disparity between mental health funding for minority mental health research and the wider community. Our anthology gives voice to these particularly marginalised groups and showcase their remarkable talent and powerful words.
The Colour of Madness is a seminal anthology, comprised of poetry, fiction, essays, memoirs and art submitted by BAME writers, academics, mental health workers, artists and those who are still navigating life with mental health problems.
BAME mental health is seriously underfunded and largely ignored by the community. Our mission is to raise awareness about the serious issues surrounding BAME mental health all the way to Number 10 and start some robust dialogue that will change the way marginalised sectors of society with mental health issues are treated.
Editor
Samara Linton is a final-year medical student at University College London and a University of Cambridge graduate. She has published research on mental health stigma and frequently writes about gender, race and health for various online publications. In 2016, she was awarded Best New Journalist at the Ending Violence Against Women Media Awards for her work on the mental health of black women and the experiences of migrant women in UK detention centres.
Samara is particularly interested in the role of communities in tackling oppression, and March 2016 saw the Parliamentary launch of the report she co-edited for the Africa All-Party Parliamentary Group on the Ebola crisis and the role of communities in strengthening health systems. Samara welcomes the opportunity to create a platform for people from BAME communities to shape conversations about mental health in the UK.
Associate Editor
Rianna Walcott is a PhD candidate at Kings College London, where she is researching how women of colour form communities in digital spaces, following an English literature undergraduate and masters degree at Edinburgh University. She is passionate about decolonising curricula and promoting diversity in academia, and co-founded projectmyopia.com in pursuit of that goal: a website that crowdsources recommendations and reviews of diverse materials for inclusion in curricula.
As a black woman who suffers from poor mental health, and who was turned away by a white mental healthcare professional in a time of need, Rianna is adamant about the need for more BAME healthcare professionals who are sensitive to contemporary BAME needs and issues, and who are able to recognise that trauma may look different on a non-white face.
Part of the #nottheanarchistbookfair programme
Peace News present:
'Nonviolent Anarchism/Nonviolent Revolution' with Milan Rai
Friday 19th October, 7pm
Entry £3 redeemable against purchase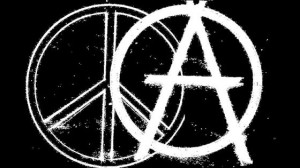 Nonviolent action and nonviolent strategies have been central to many revolutionary movements, including the anarchist parts of the 1917 Russian Revolution, the Indian independence movement, the armed anarchist revolution in Spain in 1936, and the Arab Spring. This talk traces some of the connections between anarchism and the peace movement, including the way that anarchist ways of doing things have become part of the common values of many grassroots movements.
Peace News editor Milan Rai, author of Chomsky's Politics, is one of those brought to nonviolent anarchism by the British anarcho-pacifist punk band Crass in the late 1970s.
Part of the #nottheanarchistbookfair series of events taking place across London. Please visit https://anarchistfestival.wordpress.com for the full programme.
Part of the #nottheanarchistbookfair programme
London Anarchist Federation present:
'Everything You Always Wanted to Know About Anarchism...'
Saturday 20th October, 7pm
Entry £3 redeemable against purchase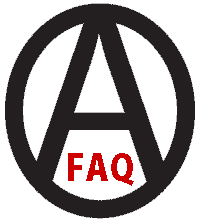 Members of the London Anarchist Federation will discuss anarchism as a political philosophy, its history, key thinkers and modern currents as well as an anarchist FAQ. This talk is aimed at those interested in learning more about anarchism and will also include an overview of the many anarchist groups you can get involved with.The talk will be followed by a Q&A in case we miss anything in the FAQ and then a social in a nearby pub.

Part of the #nottheanarchistbookfair series of events taking place across London. Please visit https://anarchistfestival.wordpress.com for the full programme.

Part of the #nottheanarchistbookfair programme
'The Leaderless Revolution'
with Carne Ross in discussion with Wail Qasim
Sunday 21st October, 7pm
Entry £3 redeemable against purchase


Carne Ross is best known for once working as a British diplomat before leaving the civil service in disgust over the Iraq war, and testifying against the government at the Butler Review. He has gone on to become an advocate for anarchist organising. Carne will discuss his personal insights of the British state and ideas of what role anarchism can play in reshaping society.

Part of the #nottheanarchistbookfair series of events taking place across London. Please visit https://anarchistfestival.wordpress.com for the full programme.

'David Bowie, Pop Music and the Decade Sci-Fi Exploded'
with Jason Heller
Wednesday 24th October, 7pm
Entry £3 redeemable against purchase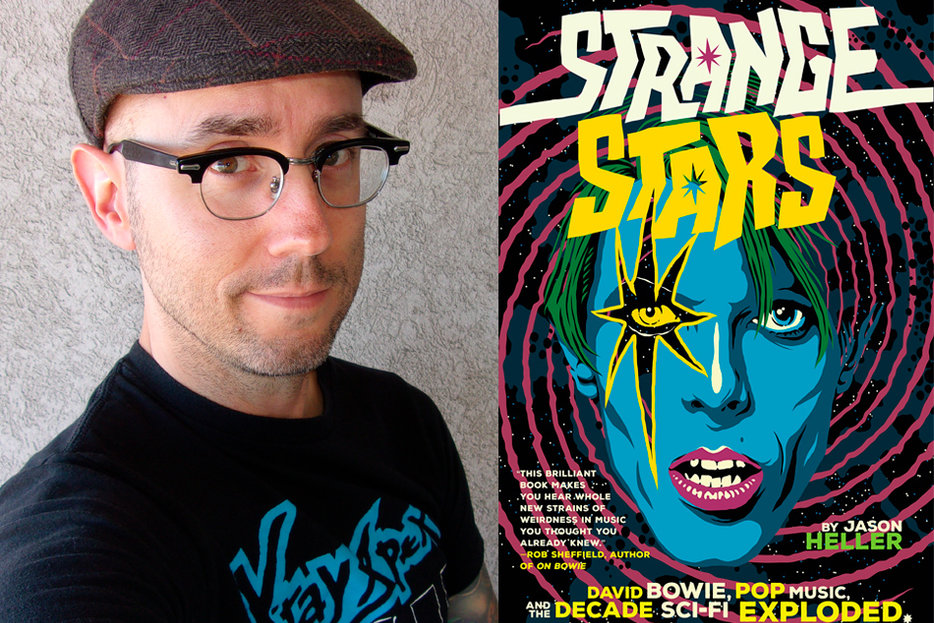 Jason Heller discusses his book 'Strange Stars', which tells the story of how incredibly well read artists - David Bowie, Jimi Hendrix, Pink Floyd, and many more - brought Sci Fi's cosmic flare to their lyrics, sounds, and styles, and changed pop music forever.
60 Years of Raya Dunayevskaya's 'Marxism and Freedom':
On Class, Race and Automation
Wednesday 7th November, 7pm
Entry £3 redeemable against any purchase

Since Raya Dunayevskaya's classic, 'Marxism and Freedom', was published in New York in 1958 with preface by Herbert Marcuse. There have since been several later editions and numerous translations.
As Paul Mason wrote recently in the New Statesman:
"As Dunayevskaya understood, the impulse towards freedom is created by more than just exploitation: it is triggered by alienation, the suppression of desire, the humiliation experienced by people on the receiving end of systemic racism, sexism and homophobia. Everywhere capitalism follows anti-human priorities it stirs revolt – and it's all around us. In the coming century, just as Marx predicted, it is likely that automation coupled with the socialisation of knowledge will present us with the opportunity to liberate ourselves from work. That, as he said, will blow capitalism 'sky high'. The economic system that replaces it will have to be shaped around the goal he outlined in 1844: ending alienation and liberating the individual."
Speaking at this event will be: 
Kevin B Anderson, author of 'Marx at the Margins'.
Paul Mason, author of Postcapitalism: A Guide to Our Future
Dana Naomi Mills, author of a critical study of Rosa Luxemburg (forthcoming with Reaktion Press).
David Black, author of 'The Philosophical Roots of Anti-Capitalism'.

Meeting sponsored by the International Marxist-Humanist Organisation.
______________________________________________


Housmans Bookshop, 5 Caledonian Road, King's Cross,
London, N1 9DX
tel: 020 7837 4473
  e: shop@housmans.com
www.housmans.com